Just like cats and dogs, your pet ferrets can become infested with fleas. You might be wondering what to do about fleas on your ferret and how to offer relief for your furry friend. However, the treatment for fleas on a ferret isn't the same as for a dog or cat. It is important to make sure you provide your ferret with the proper flea treatment to be safe and effective.
Can Ferrets Wear Flea Collars?
The short answer is no; ferrets cannot wear flea collars. There is only one commercial flea medication that is labeled for use in ferrets. You may be able to use another under the guidance of a veterinarian who has worked with ferrets in the past. However, these treatments are topical and not applied with a worn collar.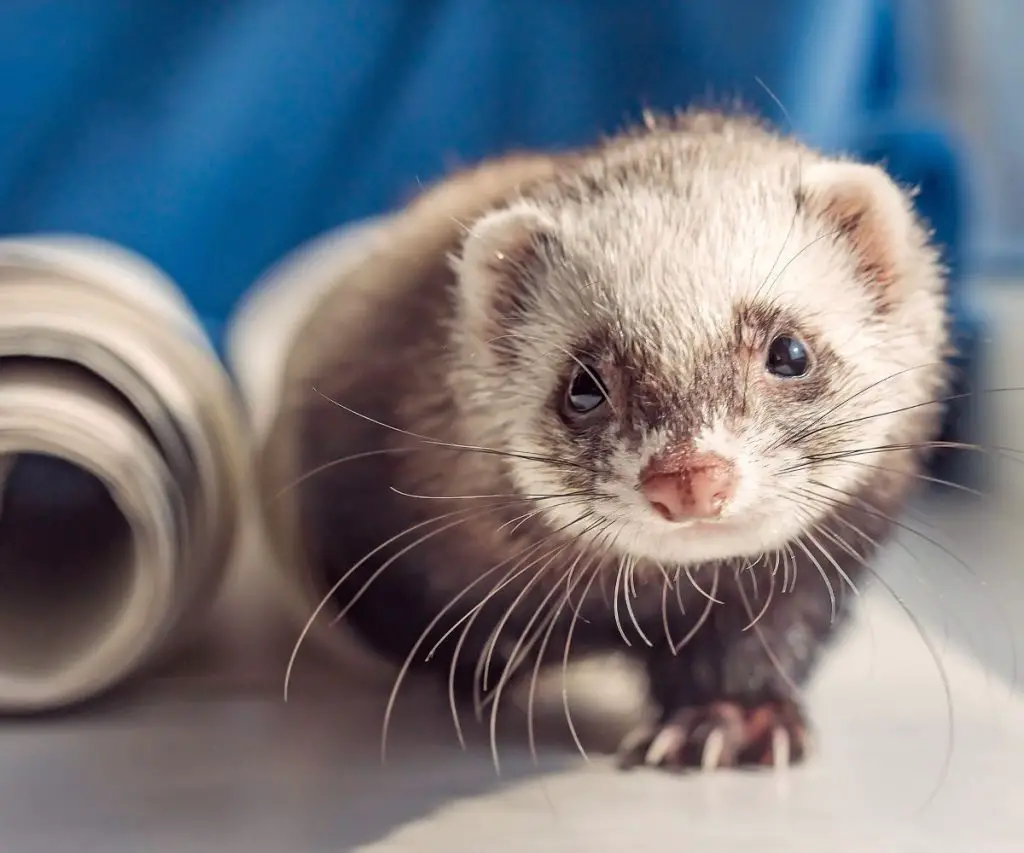 Should You Use Flea Collars for Ferrets?
There are several reasons why it is not a good idea for ferrets to wear flea collars. These have to do with the collar's fit, which can be a strangulation hazard, and the medicine used in the collar. Luckily, there are other flea treatments for ferrets that are both safe and effective.
Are Flea Collars the Best Way to Get Rid of Fleas on a Ferret?
Unfortunately, no. So if you are wondering, "What are the best flea collars for ferrets?" you should really be wondering about other treatments altogether.
There are a few key reasons why flea collars are not safe for ferrets. First, flea collars made for cats or dogs often contain medicines that are toxic to ferrets. Both the dosage and the ingredients may be harmful. In particular, many flea collars contain a chemical called dichlorvos. Excessive exposure may lead to breathing issues and other health problems, especially for tiny animals like ferrets.
Another key reason why collars — of any kind — are not safe for ferrets is due to their flexibility and love of squeezing into tight spots. Ferrets have been asphyxiated by collars that got caught on furniture and other items. It is safest not to put a collar on your ferret at all.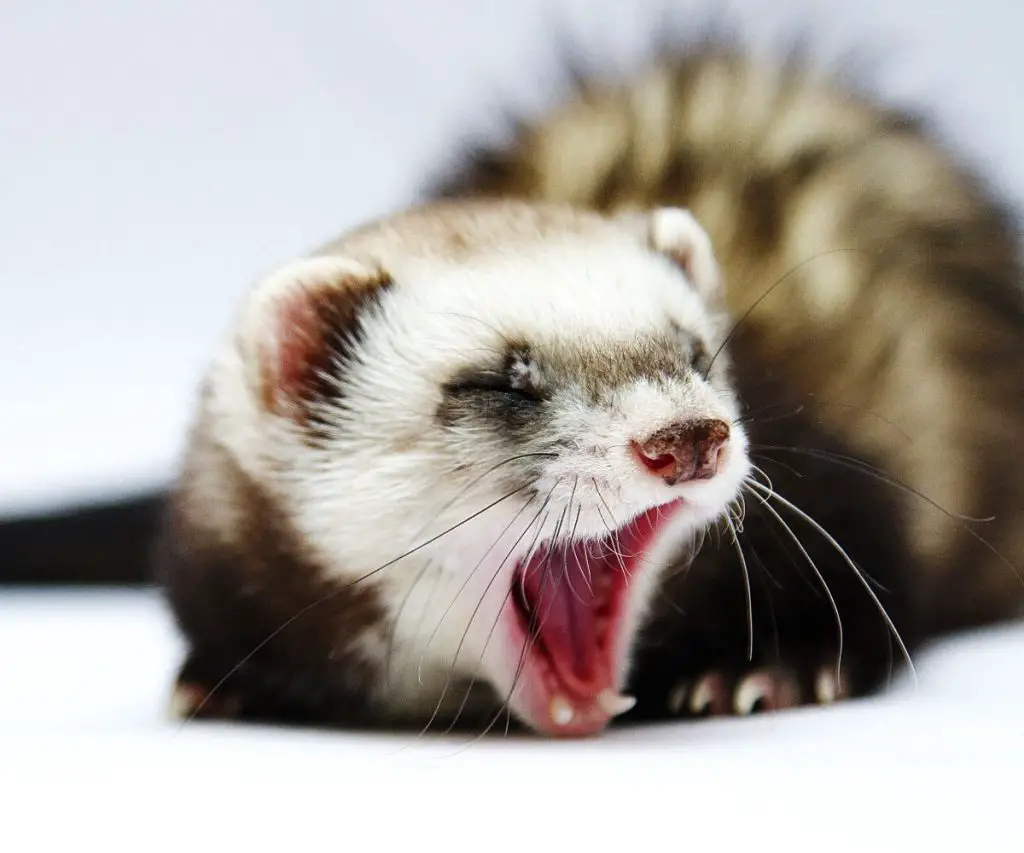 What Flea Treatments are Approved for Ferrets?
So what should you do if you think that your ferret may have fleas? The first step is to bathe and comb them to remove as many fleas as possible. To bathe your ferret, use baby soap such as Johnson & Johnson. Steer away from dish soap that can strip oil from their fur and cause skin irritation.
Secondly, comb them gently with a flea collar. These have incredibly close, fine teeth that strip fleas, flea dirt, and flea eggs away very effectively. The best way to groom your ferret for fleas is to sit down with the flea comb and a cup of warm, soapy water nearby (dish soap such as Dawn is best for this). Whenever you pull a flea from your ferret's fur, dip the comb into the water. The dish soap breaks the surface tension of the water and causes the flea to sink.
The advantage is the only brand-name flea treatment that is listed for ferrets. Revolution, a flea medication usually prescribed for cats, may also be safe, but only use it under the guidance of a veterinarian — preferably one who has worked extensively with ferrets. They should help you dose the medication properly so that it is both safe and effective for your ferret.
Flea medications like these usually come in a small tube of liquid. Hold your ferret still and apply the medication carefully just behind their head, at the top of the spine. This will make it more difficult for them to twist and lick the lotion off their fur while it is still wet.
Once the medicine is on, it will begin killing fleas, flea eggs, and larvae on content. Feel free to bathe your ferret after the initial 12 hours. The medicine will still work even if you wash their fur. In fact, you may want to clean them to provide some immediate relief from itching and skin irritation.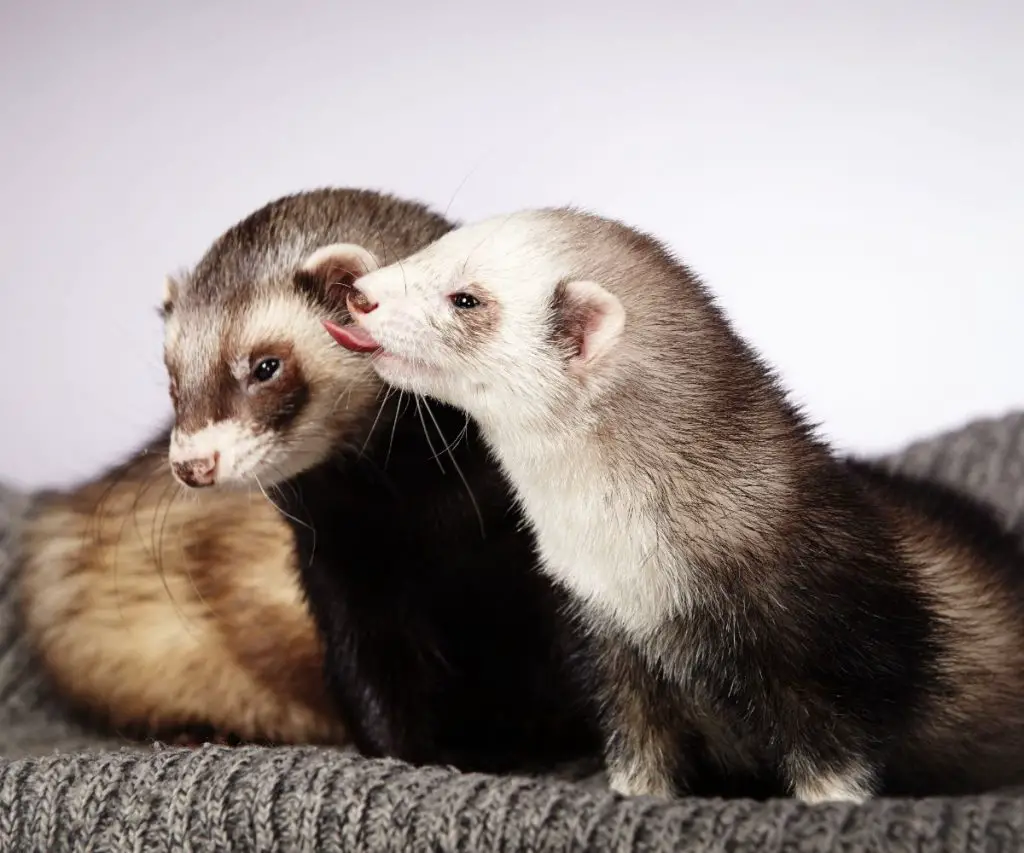 How to Know if Your Ferret Has Fleas
You might think that the apparent sign of a flea infestation is scratching, but that is not always the case. Some animals are more sensitive than others when it comes to flea bites. While scratching, licking, chewing, and other agitated behaviors that indicate itching or skin irritation can certainly be present, they are not guaranteed. If your ferret is less sensitive to flea bites, you may need to watch for other symptoms.
You may first notice an infestation through the presence of flea dirt on your ferret's fur. Flea dirt is flea droppings, which the insects leave behind as they feed on blood. It has a gritty, sandy look and texture and may be shaped like a half-moon.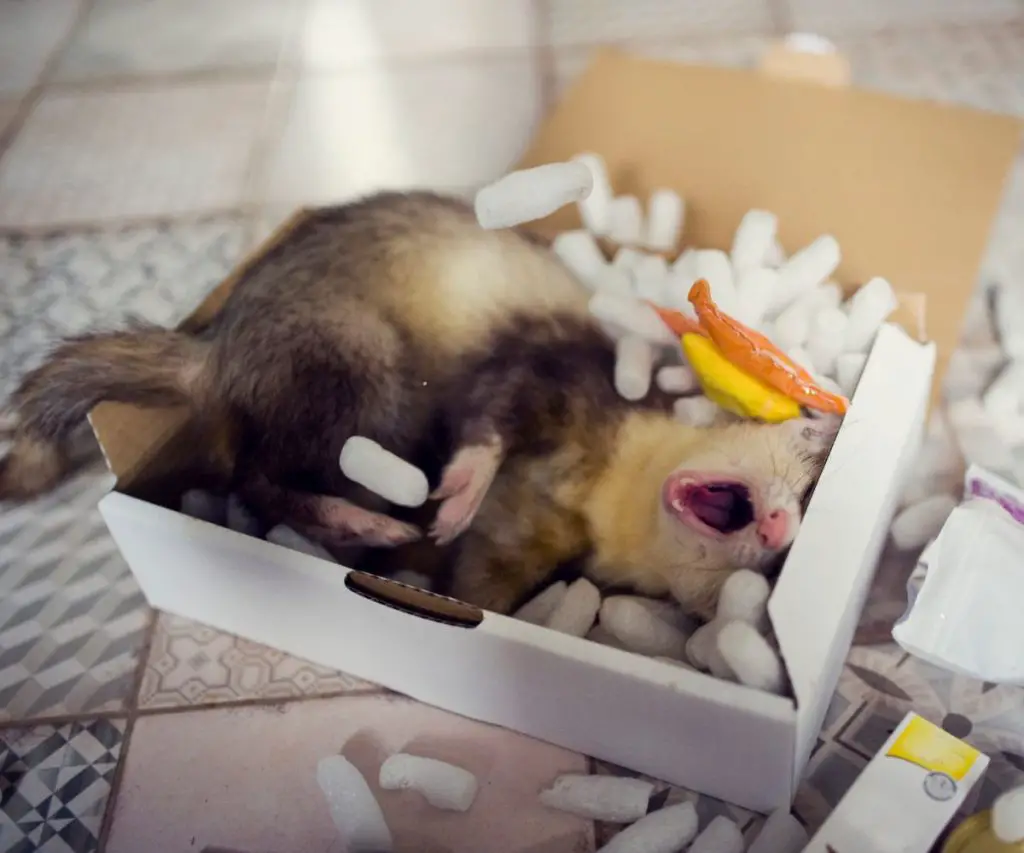 Are Flea Collars Safe for Ferrets?
So, should you use flea collars for ferrets? It is not a good idea. Flea collars can pose a strangulation risk and contain chemicals that can be toxic to ferrets. Instead of a flea collar, talk to your veterinarian about the best topical flea medication for your ferret.
In the meantime, wash and comb your ferret's fur with a flea comb to remove as many of the fleas as possible. This will help provide them with immediate relief while reducing the risk of fleas spreading around your home.