When you look at those cheesy Goldfish crackers, you may notice they're the perfect size for your hamster's tiny paws–and as a result, it can be tempting to give them one as a treat.
There are plenty of household foods that hamsters can safely eat, and curious hamster owners often wonder if Goldfish are one of them.
So, are Goldfish crackers safe for your hamster to eat, or are these cheesy snacks for humans only? Here's everything you need to know about hamsters and Goldfish crackers.
Can Hamsters Eat Goldfish Crackers?
No, it is not a good idea to feed your hamster Goldfish crackers. These crackers are high in sodium, fat, and carbohydrates, which can be problematic for your hamster's health; they can also contain ingredients that are toxic to hamsters.
Goldfish crackers come in a variety of flavors and colors, so the ingredients can vary slightly–but even with this in mind, there is no flavor of Goldfish cracker that makes a suitable treat for your hamster.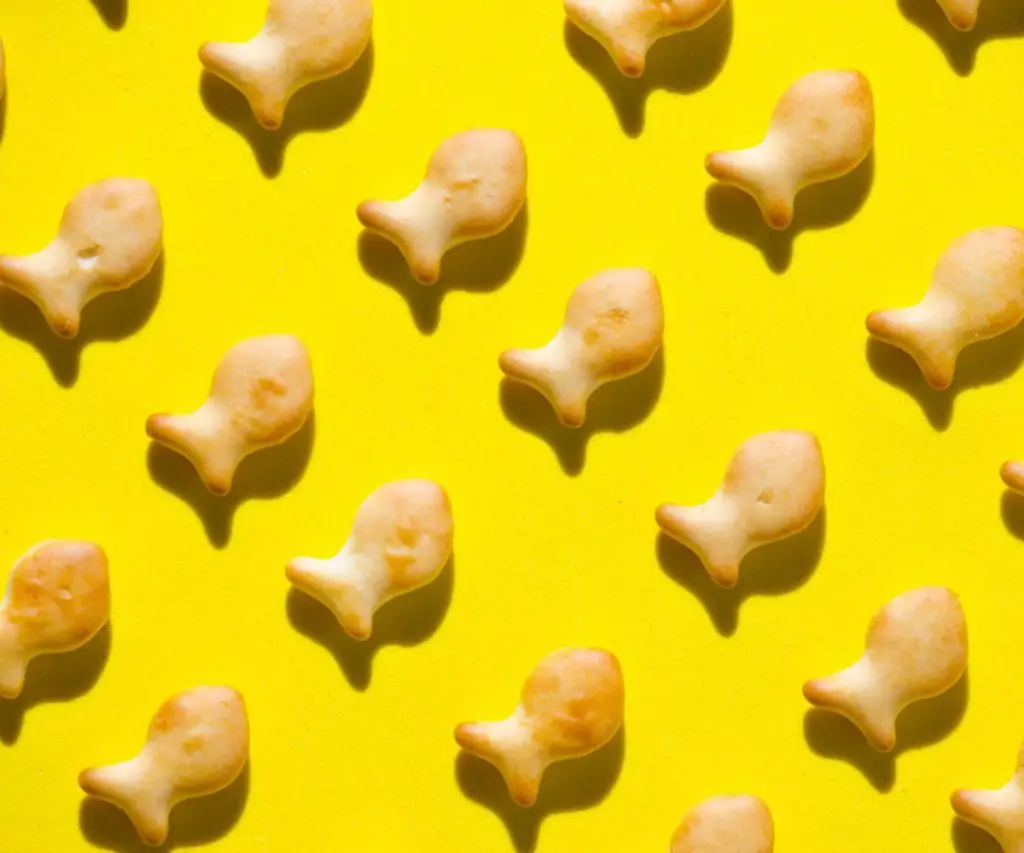 Are Goldfish Crackers Safe for Hamsters?
Goldfish crackers are not a safe treat for your hamster. In the best-case scenario, they can lead to poor nutrition and dehydration. And in the worst-case scenario, feeding your hamster Goldfish crackers can lead to health issues such as diabetes or even death.
What Are Some Safe Treats for My Hamster?
There are plenty of foods in your kitchen that are safe for hamsters to eat. Spinach, romaine lettuce, and apple slices are just a few examples of human foods that your hamster can enjoy.
Alternatively, you could purchase some hamster treats at your preferred pet store. Fruit drops are a popular choice that your little friend is sure to love!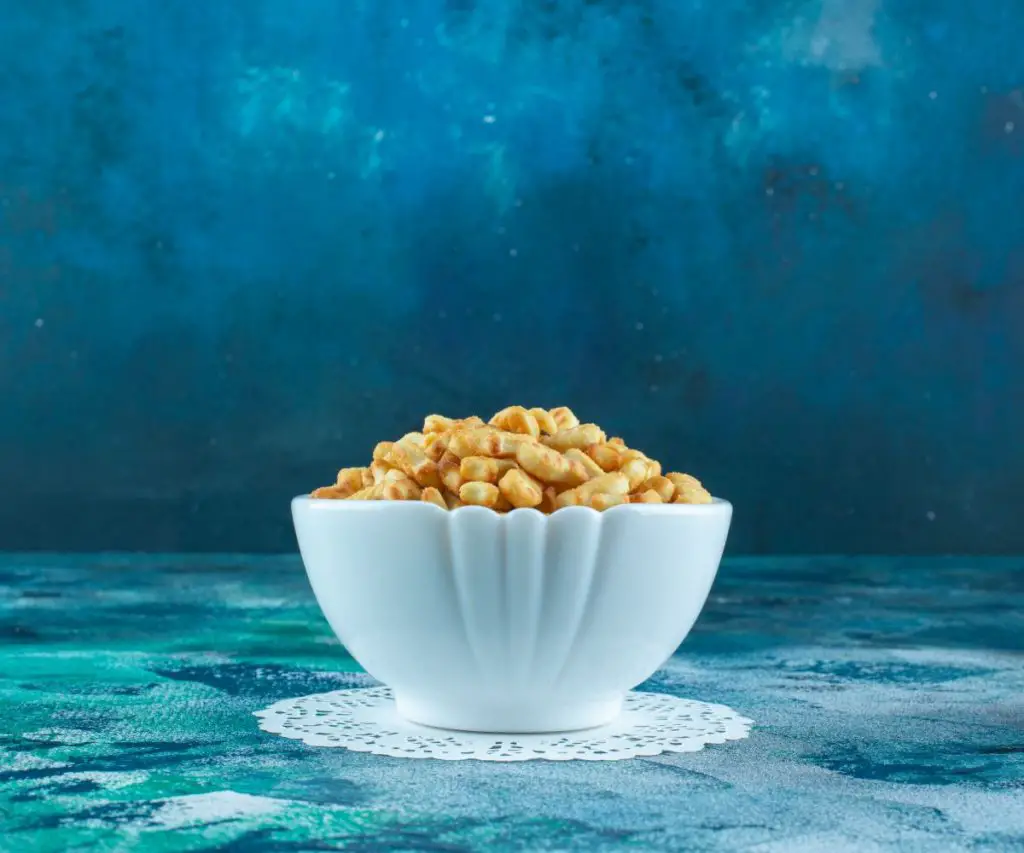 Why Are Goldfish Crackers Bad for Hamsters? 3 Reasons
There are three main problems with feeding Goldfish crackers to hamsters; the high salt content, the fat and carbohydrates, and the low nutritional value.
Most flavors of Goldfish have a high amount of salt, especially the pretzel flavor. Too much salt can lead to dehydration in hamsters.
Another issue with Goldfish is the saturated fat and carbohydrates. Too many carbohydrates and fat can lead to health issues such as diabetes or heart disease in your hamster. This especially applies to dwarf hamsters, who are at higher risk of diabetes than other breeds.
Feeding Goldfish to your hamster can also lead to poor nutrition. Giving these crackers to your hamster is like giving a child dessert before dinner–it will make them less likely to eat their hamster food, which supplies all of their essential nutrients.
So if you want your hamster to get all of the nutrients they need to thrive, you should avoid giving them snacks that will fill them up with no nutritional value. Instead, you should give your hamster more nutritious snacks as a treat, such as carrots.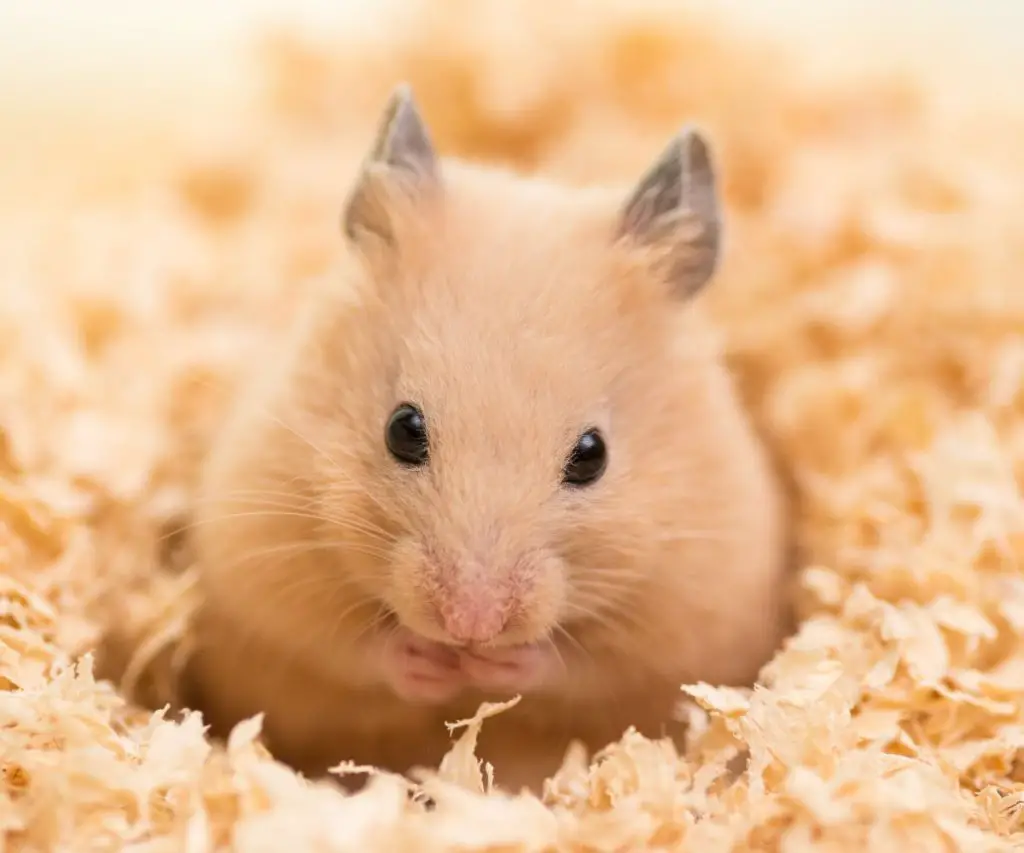 Can Goldfish Crackers Be Toxic to Hamsters?
There are some ingredients in Goldfish crackers that are toxic to hamsters. Feeding these crackers to your hamsters in large amounts can lead to illness or even death.
One ingredient to look out for is onion powder, which is toxic for hamsters. You can find this ingredient in most Goldfish cracker flavors, and it's even more prominent in flavors such as sour cream & onion.
Goldfish also come in a couple of sweet flavors, including chocolate brownie and s'mores. These can contain chocolate, another ingredient that is toxic to most household pets–including your hamster.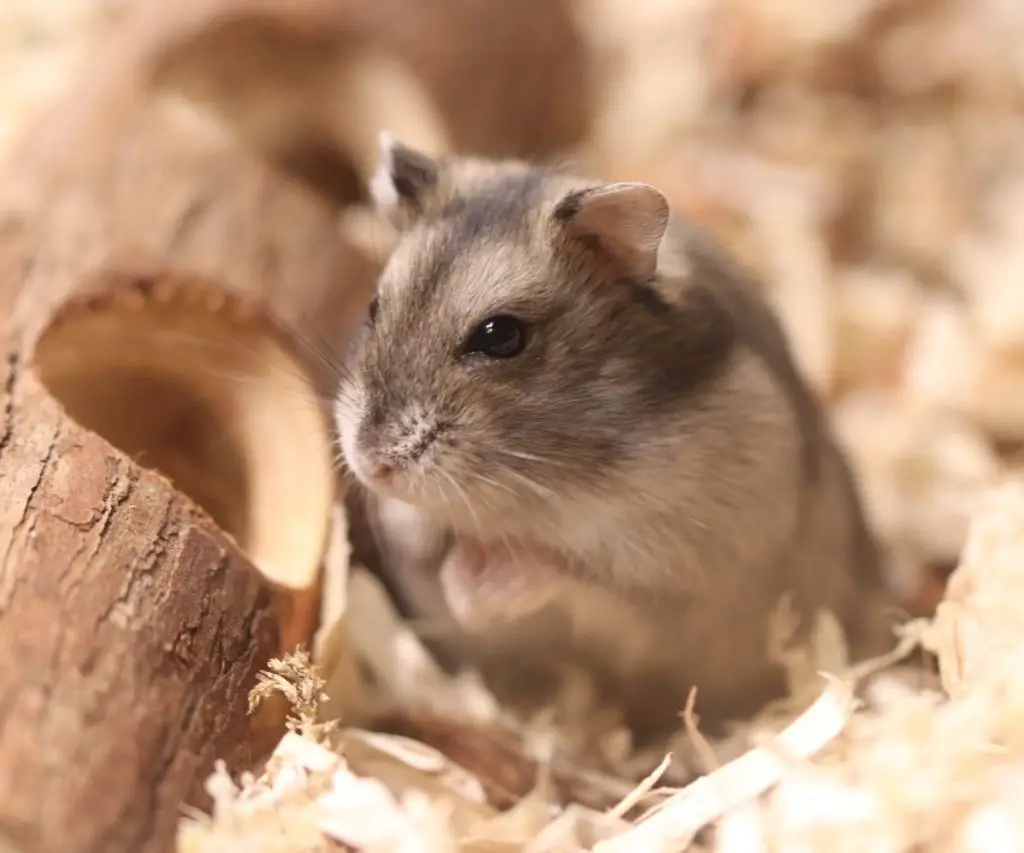 My Hamster Ate Goldfish Crackers, What Should I Do?
If you or your child have mistakenly fed your hamster Goldfish crackers, don't worry–there is a good chance they will be alright. Here are a few steps you can take to help ensure your hamster's safety in this situation.
Because the salt content in Goldfish crackers can lead to dehydration, you should make sure your hamster has plenty of fresh water.
You should also keep an eye on their health for the next day or two. Take note of any signs of illness, such as lethargy, a wet tail, or matted fur. If your hamster shows any symptoms of illness or unusual behavior, take them to the vet as soon as possible.
If the hamster belongs to a child, make sure they know which human foods are safe to feed to their pet. Consider making a list of hamster-friendly treats for you and your child to refer to in the future.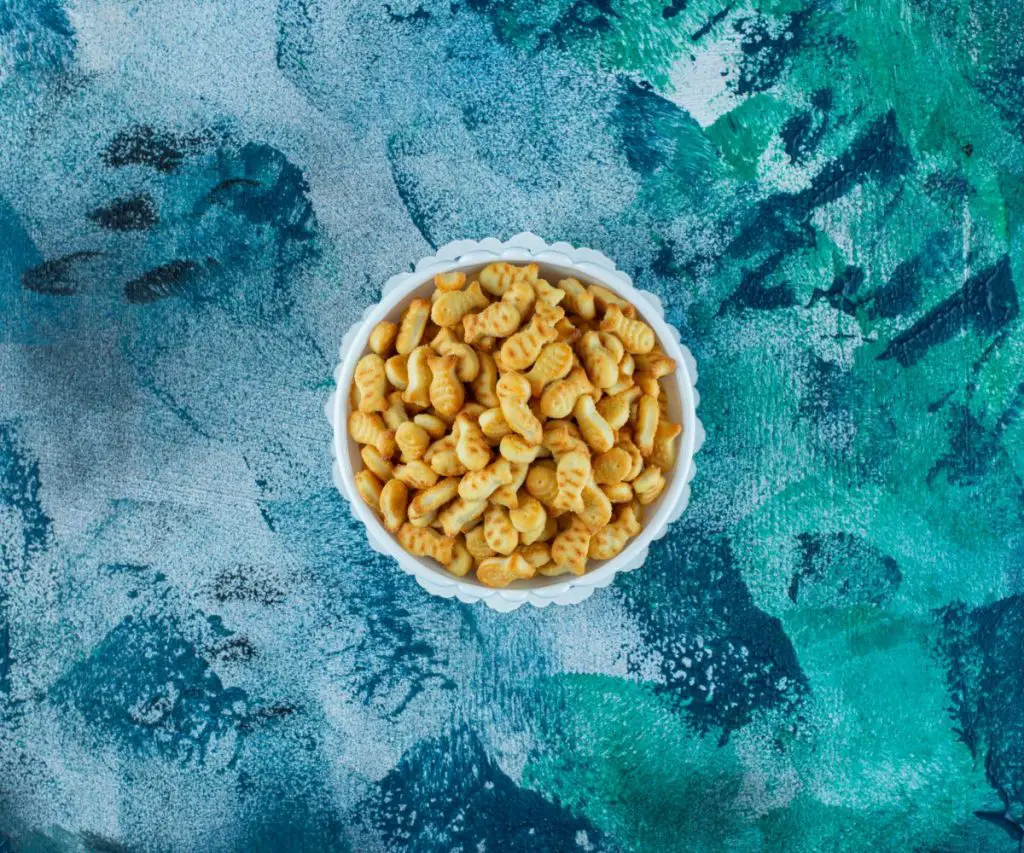 Are All Types of Goldfish Crackers Bad for Hamsters?
Yes, all flavors of Goldfish crackers are potentially harmful to your hamster.
Some flavors may be more hazardous than others, however. Flavors such as chocolate brownie or sour cream and onion have a higher density of toxic ingredients like cocoa and onion.
The pretzel flavor Goldfish is another risky option, as it has the highest sodium content and could lead to more severe dehydration in your hamster.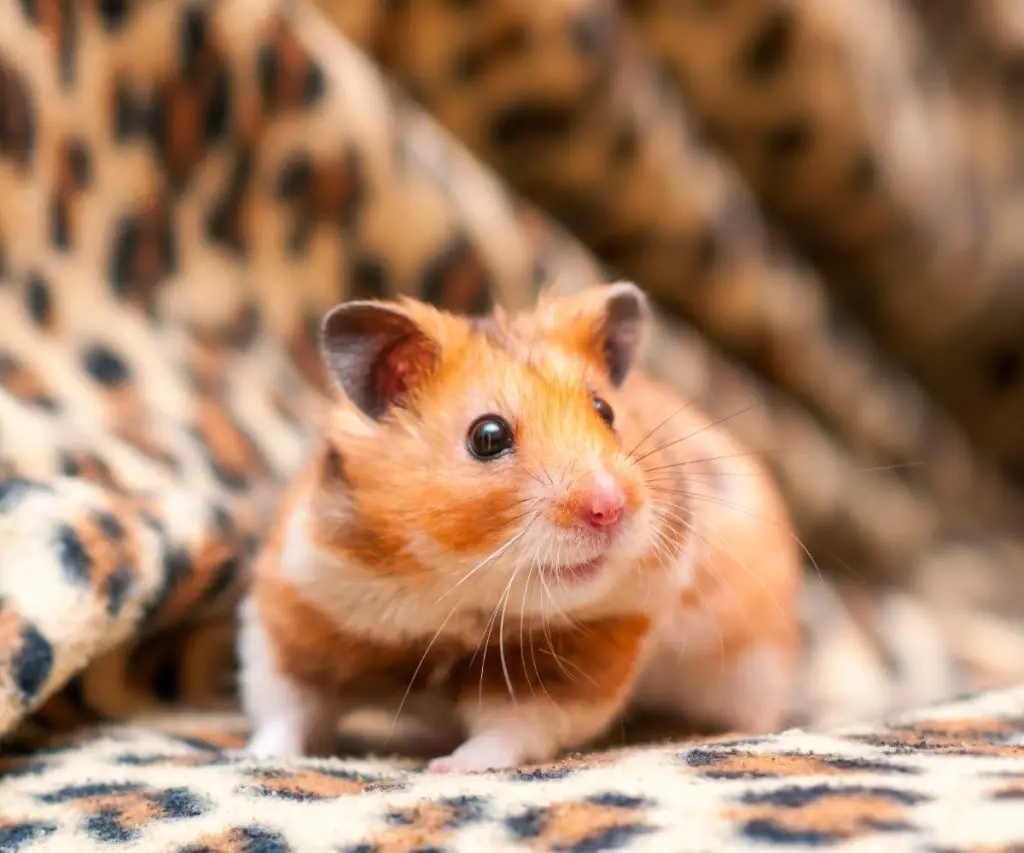 Conclusion – Can Hamsters Eat Goldfish Crackers?
So, can hamsters eat Goldfish crackers? The answer to that is a definitive no.
Goldfish crackers contain high amounts of sodium, fat, and carbohydrates that can lead to health problems; in addition, they can often contain ingredients that are toxic to your hamster.