Ferrets are lovely little pets that are enjoyable to take care of and play with. However, they are animals and have bodily functions as humans do. Which of these functions are normal and which should be causes for concern? Flatulence in ferrets isn't usually an issue but can signify more substantial health problems.
Do Ferrets Fart?
Ferrets do fart, sometimes quite often, but it's not really anything to worry about. Just like humans will sometimes fart while their body is digesting food, it's normally healthy for a ferret to fart.
The only time you need to be concerned is if the amount of flatulence seems abnormally high or if the ferret appears to be in pain.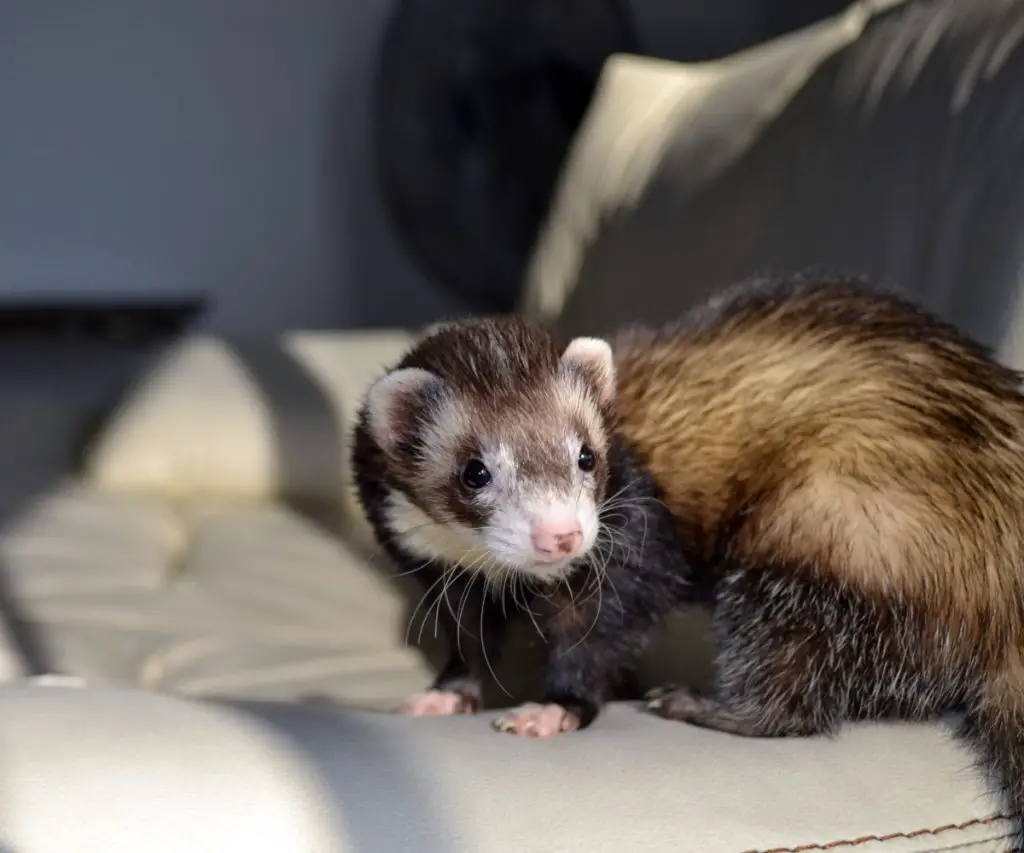 Can Ferrets Fart?
Ferrets can fart, and often do. A fart is simply unreleased gas in the digestive system, just like humans. Ferrets tend to eat fewer carbohydrates than humans, so they will fart less often. However, they still swallow air when they chew and have some natural gasses that need to escape their body.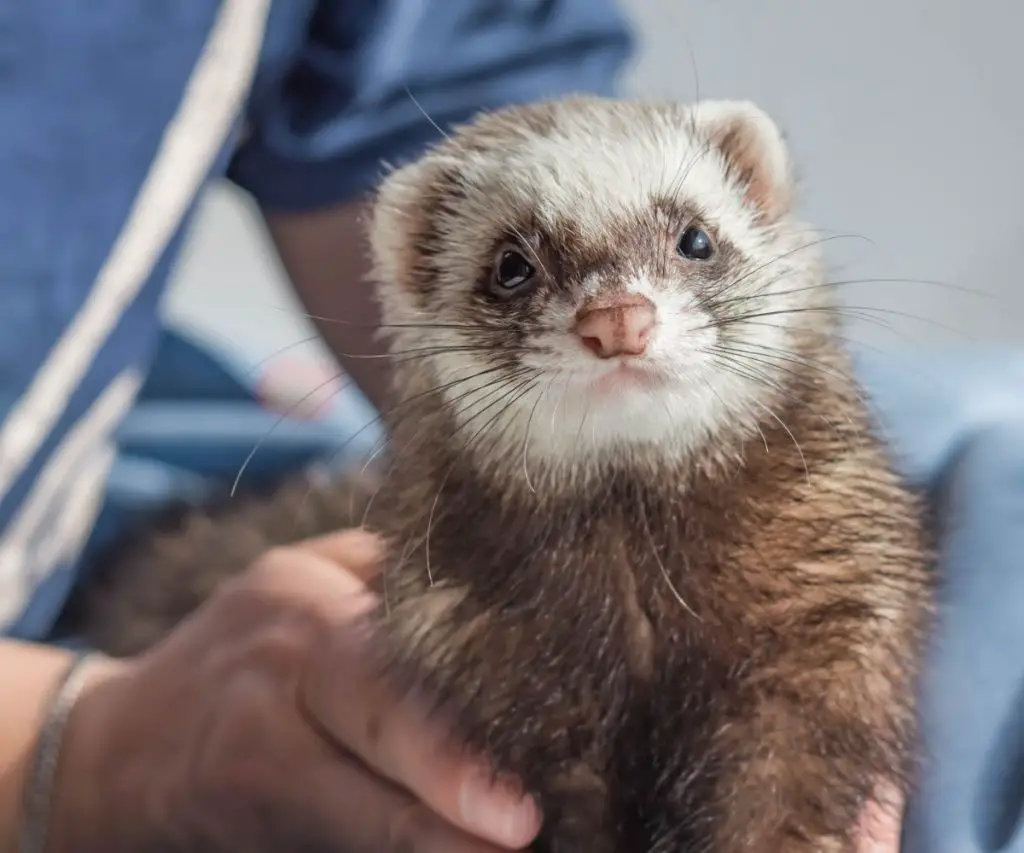 Is It Normal for a Ferret to Be Gassy?
It is normal for a ferret to be gassy, especially if adjusting to a new diet or a new lifestyle. Ferrets digest in the same way that humans do, and often a little extra gas gets trapped in their intestines. Instead of becoming dangerous to their health, passing the gas creates a safe exit.
Excessively gassy ferrets, however, might be eating the incorrect diet. If a ferret is constantly gassy or has very odorous farts after eating, it might be necessary to change the diet and experiment with different ferret food. Wysong Ferret Epigen food was created especially for ferret gut health and is an excellent option for sensitive animals.
Ferret Bloat
Ferrets fart to release the gas within their digestive system. However, if gas becomes trapped, it can lead to multiple health issues. One of the most common ones is ferret bloat. A ferret that doesn't fart often doesn't necessarily have ferret bloat. However, if a pet ferret has the following symptoms, it might be a larger issue:
Sudden lethargy or tiredness
Lack of appetite
Inability to eat
Constipation
Multiple days without passing stools
Bloated or extended abdomen
Trapped gas in the abdomen gets serious very quickly. This issue can be life-threatening and should be dealt with immediately. A ferret with any kind of abdominal bloat or long-term constipation should be taken to the veterinarian or animal hospital as soon as possible.
Other more serious issues could be associated with these symptoms, which is why it's essential to treat a ferret immediately after seeing any stomach bloating or lack of appetite. This risk for chronic stomach problems is especially high if the ferret is a baby, a senior, or already has health issues.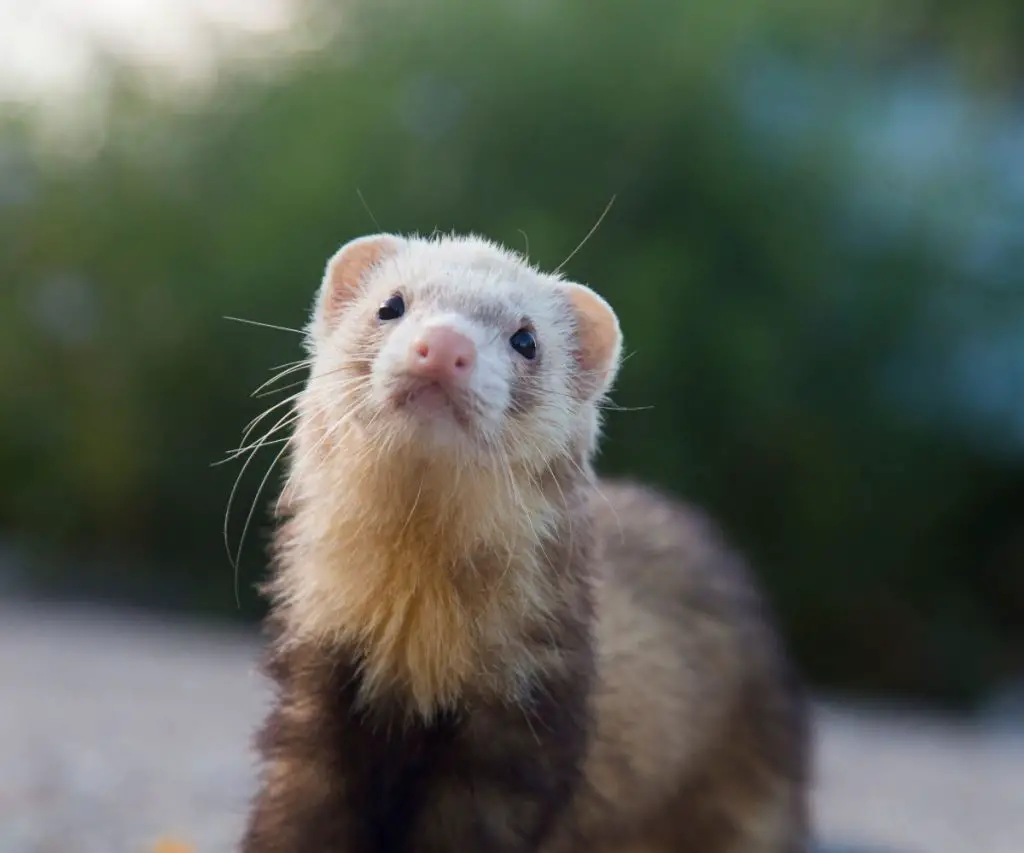 How to Prevent Your Ferret From Farting
While it is relatively normal for a ferret to be a little gassy, there are ways to prevent excessive gas. To prevent a ferret from being flatulent, an owner should watch the ferret's diet and activity levels. Generally, a more active ferret will digest more smoothly, which will lead to less flatulence in the long run.
The most significant factor in ferret flatulence is what the ferret is eating. While ferrets have specific diets, every animal is different. A specific type of treat or meal might cause extra gassiness. Whenever a ferret goes through a dietary change, they might have a few days of indigestion as they adjust.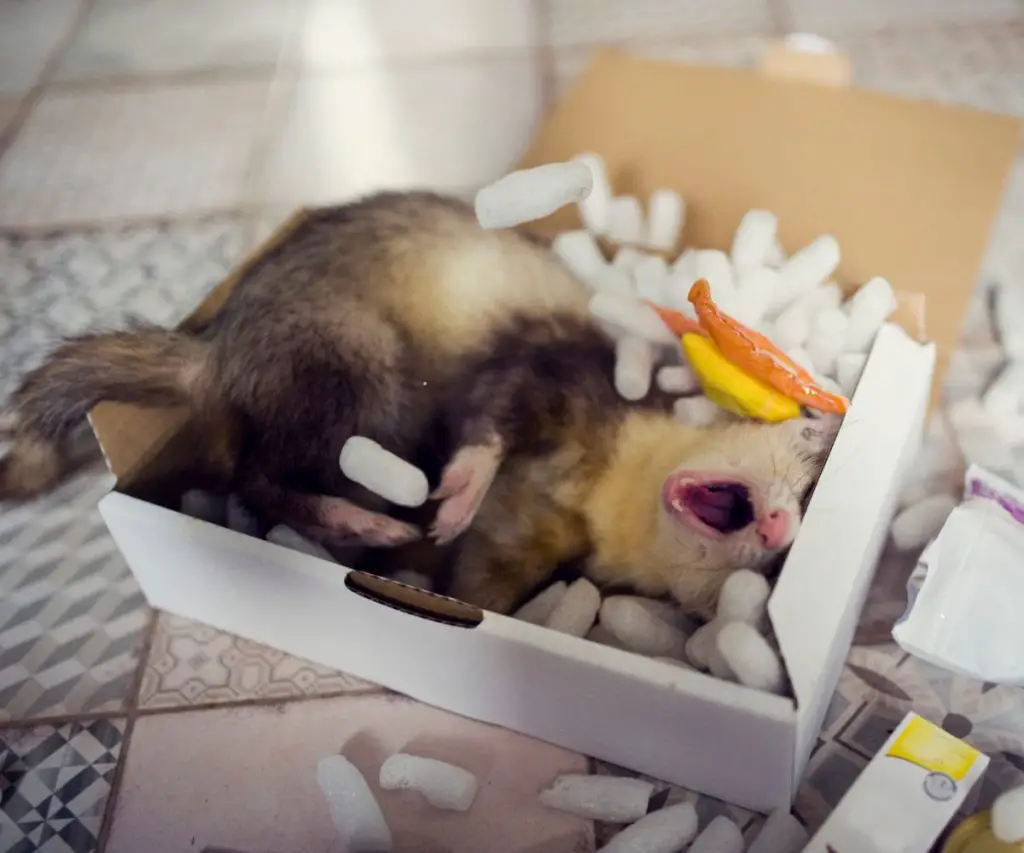 What Foods Make Ferrets Gassy?
Ferrets are obligate carnivores, and their digestive systems only process lean meats and protein. If a ferret eats anything beyond what it would usually eat in the wild, it could cause digestive problems.
Any foods outside of the meat and protein group—vegetables, grains, sugars, fruits, and spices–should be avoided entirely for ferrets. These can be extremely bad for them and cause lasting health problems.
Foods heavy in carbohydrates are especially hard to process. While most carb-heavy foods aren't part of a ferret's diet, some fattier meats can create the same effect in the ferret's digestive system. Keeping a ferret fed on veterinarian-approved ferret kibble will reduce the odds of excessive carbohydrates.
However, even ferrets who eat properly can pass gas often. This is a normal thing and shouldn't cause worry. Sometimes, ferrets will be excessively gassy as they adjust to a new diet. As long as it's healthy for them and approved by a medical health professional, the ferret should adjust after a few days. If not, the dietary change may not be right for them.
Ferrets should usually be fed on veterinarian-approved dried food, supplemented with a variety of treats and raw meats. Meat with higher fat content, such as pork, can cause flatulence in ferrets. Seafood and excessive use of fish-flavored treats are also known causes of gassiness.
Is It OK for a Ferret to Fart?
Ferrets do fart, and some do it more often than others. However, an excess of flatulence in ferrets might signify an unbalanced diet. As long as a pet ferret is eating mostly lean meat and protein, farting should be a normal part of the digestion process. Any abnormality in appetite, stomach appearance, or diet should be checked out by a veterinarian.